At Pickering Community Infant and Nursery School, we are committed to supporting the emotional health and well-being of our school community and recognise how important mental health and emotional well-being is to our lives in the same way as our physical health.  We know that everyone experiences challenges in life that can make us vulnerable and, at times, anyone may need additional emotional and mental health support.  We take the view that positive mental health is everybody's business and that we all have a role to play.
Our role in school is to ensure that children are able to manage times of change and stress, and that they are supported to reach their potential or access help when they need it. We also have a role to ensure that children learn about what they can do to maintain positive mental health, what affects their mental health, how they can help reduce the stigma surrounding mental health issues, and where they, and their families, can go if they need help and support.
Through our PSHCE Curriculum, our Forest School Curriculum and well-being assemblies we focus on the five ways to well-being.  These are shown below.  Further information about the curriculum that we offer to our children can be found on the Curriculum page under the Our School section.
Further information about the five ways to well-being can be found by clicking the links for the NHS website and the Mind website.
Mrs Green is our school Mental Health Lead.  She has a pivotal role in supporting senior leaders developing our support across school for mental health and well-being.  She also leads our well-being assemblies.  A video of some of the strategies that are shared as part of these assemblies, can be found by clicking here.
There are some really useful websites below that offer support and guidance for parents and carers around their own mental health and well-being as well as support and guidance for supporting children with their well-being and mental health.  Click on the images to access these sites.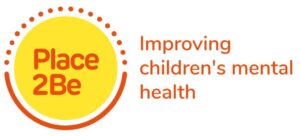 Place2Be has a parent and carer section, which has a wealth of information including practical advice and top tips for parents and carers of primary aged children, advice about helping children start primary and secondary school as well as links to other useful sites.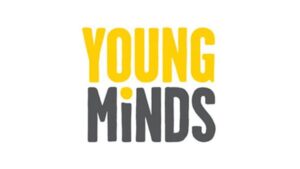 Young Minds also has a parent section which includes a 'Parents survival guide', an A-Z support guide, some top tips around connecting with your child and details of a parent helpline and chat facility.  Some examples of what is included in the 'Parents A-Z guide' are sections on supporting children with challenging times such as divorce and domestic violence, a guide for parents around gender identity and a guide about autism and mental health.

Anna Freud particularly has a lot of supporting pages specifically aimed at parents supporting children under five years of age, ranging from supporting mental health to top tips around toileting and sleep.