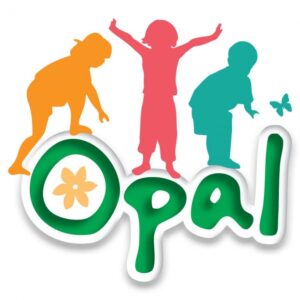 Research tells us, and the experience of our children, that offering a wide range of play opportunities for children benefits them in developing resilience, confidence, negotiation skills, independence and also supports creativity and problem solving.  All of these things are essential life skills and crucial in being a successful learner in and beyond the classroom.  That's why we are working with OPAL – Outdoor Play and Learning to develop the play opportunities and the amount of our extensive school grounds that we use for play at lunchtimes and playtimes.  Mrs Carter is our OPAL lead teacher and Mrs Kelly is our OPAL play leader and they work together with Ana from OPAL and our wonderful lunchtime play team to provide children with amazing play opportunities.
Resources Appeal
As many of you will see from your own children at home, children can use most things that they find lying around for play!  Anything from a stick to an old tyre!  With this in mind, we are always keen to add to our collection of resources available to our children to support their play and their independence in this.  Please continue to get in touch if you have access to equipment that looks like it could be used purposefully for play.  Please call into the office, email or phone school if you're unsure if what you have might be what we're looking for but below are a few suggestions.
Small world toys including cars, farm animals, wild animals, dinosaurs
Pipes and guttering
Crates and pallets
Laminate or wooden planks
Large reels
Soft suitcases
Pushchairs
Buckets and spades
Dressing up clothes
Large cardboard boxes
Play Disclaimer!
Our OPAL work comes with an explanation and plea to our parents – play can be messy! Whilst we spend time in play assemblies talking about safety and our rules for keeping safe, getting muddy and dirty is an inevitable part of play. Other than wellies when the weather is wet, children will not generally wear any protective clothing and so we ask that things like coats that children wear for school are ones that are going to be relatively easy to regularly clean.  Uniform may also need cleaning on a more regular basis.  We appreciate that this may be inconvenient but truly believe that the benefits to the children are huge compared to extra washing.  Where families find extra washing a challenge, please let us know as we regularly get donations of uniform that we can share with families to reduce how often you're needing to wash.